Helping You Succeed.
For many years, David Daniel Garza, CPA, PC has helped clients succeed in taxes, bookkeeping, and business strategy.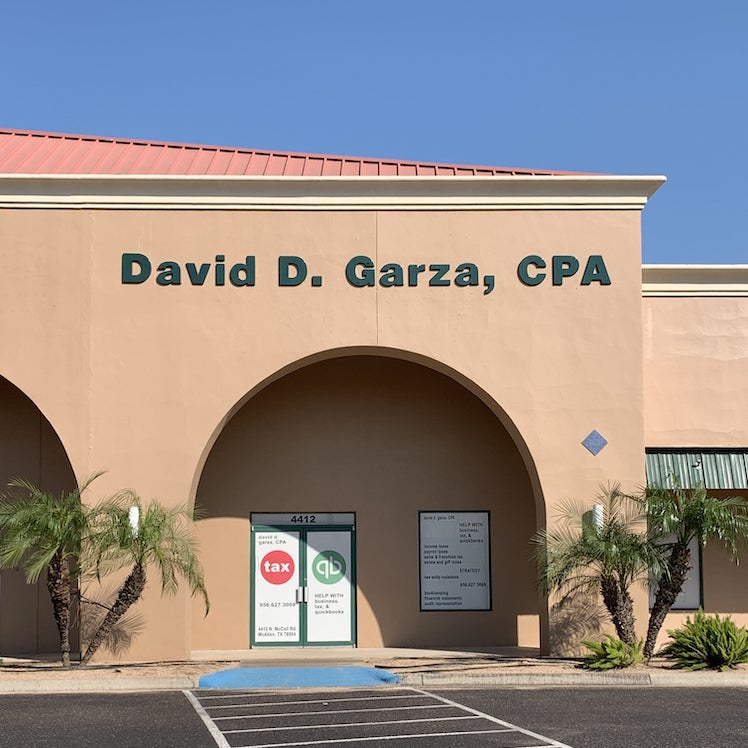 Services
Compliance
Taxes
Personal, Business, and Corporate
Payroll Taxes, Sales Tax, Heavy Vehicle
Legally Required Corporate Documentation
Management
Bookkeeping
Create Efficiencies
Payroll
Manage Payroll and Taxes
Planning
Advice with Forethought
Advisory
Reporting
Meet Bank Requirements
Entity Selection
Help with setting up a new business or an LLC.
Hours
Monday - Friday: 9am - 6pm
Saturday: By appointment
Sunday: Closed
Holiday hours are subject to change.
Ready to take the next step?
Get in touch today for a free consultation and let David do the work for you.